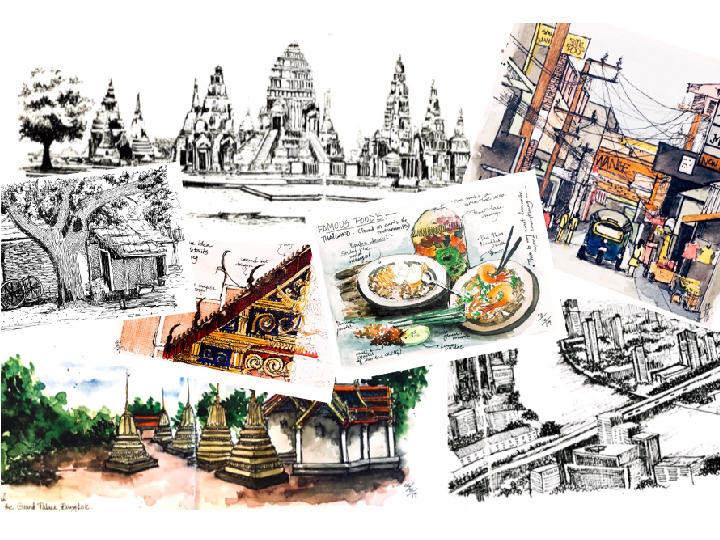 Image source: by author
Journaling, as a narrative medium, is a way to express experiences/stories/memories of all the intangible associations that one has or develops by occupying a space over a period of time. This eventually transforms them into powerful meaningful places that have stories to tell and worth documenting.

Most Indian cities have a rich " Living Cultural heritage" which includes traditions or living expressions inherited such as oral traditions, performing arts, social practices, rituals, festive events, etc. (as stated by UNESCO). Meghalaya is one such example, which are one such example, which have physical built structure and natural ecology (tangible), which prompt associations and experiences, leaving imprint (intangible) on peoples mind. These memories of particular times connect people emotionally (intangible) with place. Hence through this course participants will use the art of journaling - visual representation, to document and represent tangible and intangible associations, that will takes them back and forth in time.
Course Faculty
Student Projects