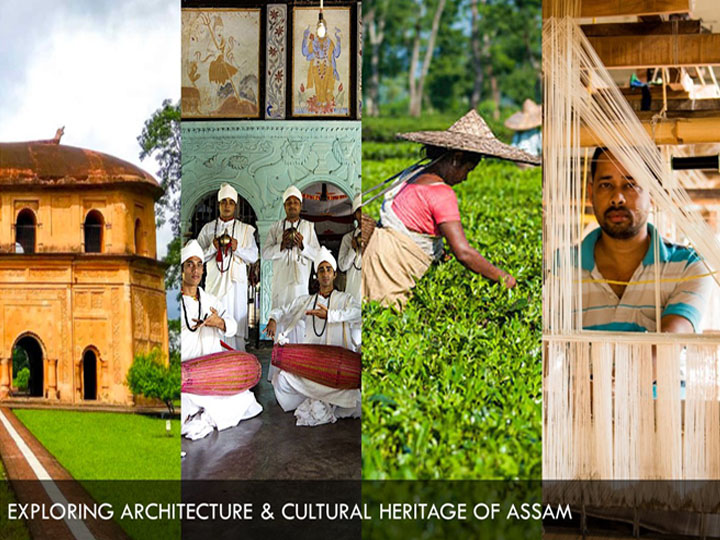 Image source: Course Faculty
Assam is a land of vast and diverse culture, tribes, architecture, folklores, flora and fauna. It is situated in the North-East of India and is the largest northeastern state. The state is dotted with monuments of 600 years old Ahom dynasty and has maintained a rich tradition of various crafts for more than 2000 years, yet it is left untouched and unexplored. Thus this course emerged.

This course is for all heritage, art and nature enthusiasts who wish to explore the culture and architecture of Assam. From exposure to the exotic life of the tribes to the unique Ahom style architecture of the longest ruling single dynasty in India, from the cultural capital to the largest river island in the world Majuli, from traditional tea plucking process to being at the 170 year old colonial Heritage Centre, you would experience it all.
A hands-on-experience of ancient mask making techniques, traditional handicrafts would open the doors to the art lovers. The vaishnavite monasteries, dating back to the 16th centuries would shout out the history of the rich land. Nature lovers would cycle in the pollution free land of Majuli.
Assam is a true amalgamation of history, art and architecture!

Course Faculty