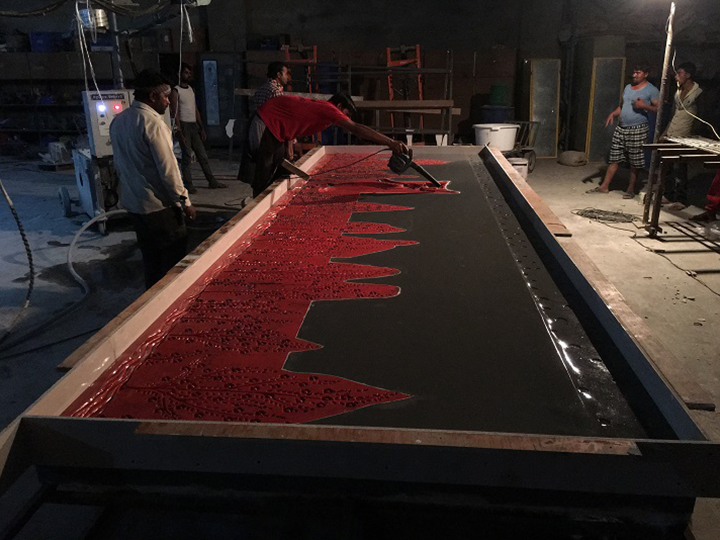 Image source: Course Faculty
"Architectural form is the point of contact between mass and space…Architectural forms, texture, materials, modulation of light and shade, color, all combine to inject a quality or spirit that articulates space. The quality of the architecture will be determined by the skill of the designer in using and relating these elements, both in the interior spaces and in the spaces around buildings." - Edmund N. Bacon, The Design of Cities,1974.
Enjoy the freedom of expression with unlimited choices of shape and texture, to create forms which does not restrict your imagination with the Fiber Reinforced Concrete (FRC). Focus of this program is to explore FRC as material with respect to properties of constituent materials, mix design, its use for various structural and aesthetic (nonstructural) purposes. Going through the course one would develop first-hand knowledge on FRC making process and hands on experience of various product development stages, starting from design to finished product. Students will be preparing models/installation using decorative concrete, in the form of patio furniture, countertops, decorative articles for interiors and exteriors, landscape items, beautiful facade and building allures, etc.During the course Karishma Ganwani an Academic Associate at the Faculty of the Technology, will be teaching some modules.
Expenses for students: Material cost: Rs 1500/-, Local travel: Rs 800/- as mentioned in expenses.

Course Faculty
Student Projects